As in mine previous blog , I talked about what is backlinks and its Important. Now here I am going to explain some more interesting things about it. Backlinks are otherwise known as Inbound Linking.
Before going for any inbound linking always remember two things :High ranking factor depends the kind of linking you do for your website : It should be
It should be Perfect and
It should be Quality
Its quite difficult for a website with less inbound links, to achieve top rankings for a highly competitive search term. Getting the right kind of quality inbound links is very important for a particular website.
Remember " Its easy to get better rankings with 25-30 good inbound links than with 100 bad incoming links."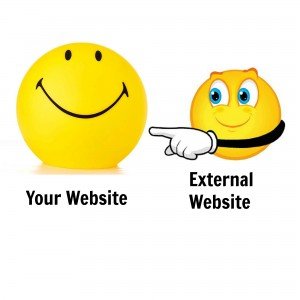 Below I have included very important points when you are trying to go for inbound linking. These are the real time solutions suggested by Digital Media Specialist and always recommends to check before doing inbound linking.
The inbound link should use any relevant keyword in the anchor text – If you wish to get high rankings for a particular search term then the links to your website should use the same search term. The anchor text used to link to your site influences the keywords or key-phrases for which the website will get high rankings.
The inbound link should come from a relevant website or a page – Inbound links from relevant webpages are more useful than any other links from the un-relevant web pages. Although links from unrelated pages will not hurt the rankings of your website but search engines gives priority to the links coming from the most relevant websites.
The inbound link should direct to a relevant page on your site – To get links to your home page is better than to get links to the page that is most relevant to the chosen anchor text. If you are using a particular link text then the link should direct to a page relevant to the text. If the link text matches the content of the linked pages then it's more likely that your web page is really relevant to that term and you'll get high rankings for that search term.
Link from an authority site is also useful – Links from pages with high authority will increase the ranking value of your website. Links from websites with high PageRank have a positive effect on the rankings of your own site.
There should not be a <nofollow> attribute in the inbound link – The <nofollow> attribute is used to tell the search engines not to follow a link. Links with the nofollow attribute can't help in achieving high search engine rankings. I will explain the technical things behind this in mine later blog and it is very funny and interesting. Lots of SEO specialist do such tricky things for getting inbound linking and hence help their websites for easy ranking.
Above are real time solutions carried out by SEO specialist in ranking websites , but these practices have got changed in the pass of time due to changes in Google ranking algorithm. Hence as I always keep telling , always go for a right digital media specialist, having real time solutions rather than just referring sites and carrying out above steps for ranking your site.
With a single practice you may loose your website and hence your business will get effected.
If you cannot hire Digital Media Specialist , better outsource good specialist who can take care of your site.
If you have any queries and wanted to know more do drop me mail to my id : support@manojblogszone.com , manojblogszone@gmail.com or you can
call me : +91 9742236165

Keep visiting www.manojblogszone.com and do share your comments.Your views are important to figure out problems and come up with the solutions. 🙂