The Hoth : Free Google Keyword Planner Alternative Tool
The HOTH is one of the popular Google Keyword Planner Tool powered by SEMrush. It helps find high-volume terms and phrases that relate to your primary keyword. This tool makes it easy to scale every online business and improve SEO performance.
The Hoth is one of the best SEO company, helping every business in getting quality traffic via the search engine.
Why You Need Keyword Research Tool?
Your every online marketing strategy depends on the list of keywords and topics you will be targeting while promoting your brands, services or products. This is useful in :
Reaching exact audience

Improves ROI
You cannot run your Digital Marketing campaigns/activities without proper analysis and for analysis you need tools.
Hot Selling Digital Marketing Books
The Hoth which is well known The best reseller SEO program for agencies, affiliates, and consultants. They offer affordable packages and plans for link building, Local SEO, and more. 
The Hoth through their various research analysis have listed out has listed out SEO tools which helps websites to gain ranking and able to audit your website for better performance.
Also if you are interested to learn Basic Elementary SEO read these books :
Below is the list of SEO Tools from The Hoth  
SEO Tools
Local Specific Tools

Keyword Research Tools

Backlink Analysis Tools

SEO Analytics & Tracking Tools

Penalty Research Tools Brand Building Tools

PBN Building Tools Other Tools

Agency Building Tools

Client Meeting Scheduling & Software Tools

CRM (Customer Relationship Management Tools)

Customer Support Tools

Client Reporting Tools

Internal Project Management

Internal Team Communication & Sharing

Internal Employee Time Tracking

Bookkeeping & Invoicing

Outsourcing & White Label Reseller Services

Other Cool Tools
Local Specific Tools
WhiteSpark Local Citation Finder: This is the industry standard tool and it's awesome. Basically, you can drop in your main keyword and city, it will go out and find your competitors and see what citations they have, rank the citation sources by DA (Domain Authority) and show you which ones you are missing. 

Local SEO Checklist: Nice and easy checklist to make sure you have the bases covered + more. This is also termed as Website SEO Auditing Checklist

Rich Snippet Validator (Google): Validate that rich snippets are working on your local site.

Schema Creator: Creates schema.org microdata for your local site.

Local SEO Quick Check (Moz) Quickly check where you stand with citations, duplicates, errors etc.
Free Review Monitoring This will monitor your reviews, and you can track reviews of your competition.
BBlumenthal's Local Business Category Tool Cool tool to get all the categories you should be in on Google Places.
Keyword Research Tools
SEMRush SEMRush is a website research tool. You can check search engine or PPC stats on any website, see your rankings, or your competitors rankings. I love using it for keyword research.
Here are 2 ways you can use this tool in just a few min:
1. Easy Wins Method:
Put in your website URL. Under Organic Research on the left, click positions. See what you're ranking for on page 2, re-optimize your pages or add links (internal or external) to boost your rank.
2. Keyword Jacking Method:
Get your competitors domains and run a keyword report on them. Sort the report by kw volume, jack their keywords and either add them to your existing pages or build out new pages.
Try here : 
You can sign-up free here : http://www.semrush.com/sem/?ref=16198160
KWFinder Quickest keyword tool ever! This will show strength values that come from majestic (TF & CF), & Unique linking IPs for the top 10 results, as well as PR. Awesome. You can use this in combination with all the keyword ideas you got from Semrush (item #1).
UberSuggest This is basically a google suggest scraper. Find all kinds of long tails with this baby.
Backlink Analysis Tools
You can check the backlinks of any site with these tools. These tools can be used for the followings :
 1. Overview of what's going on with a site (any anomalies etc)
2. Checking for over-optimization
3. Checking competitors to see if they have any good links / trying to jack competitors links
4. Doing general research on domains
 MOZ SEO Toolbar : This kick ass little diddy will automatically run stats for you on all the websites you visit and put an overlay in search results if you want. This is the quickest way to check stats as you're browsing around.
Moz Bulk Domain Checker for Google Docs : You can check more than one domain at the same time. You can throw a bunch of domains into a google doc and quickly get the moz DA / PA for them.
SEO Analytics & Tracking
Penalty Research
Brand Building
Lock My Brand Registers your brand name on the top social media websites in the world
Building A PBN
Expireddomains.net Great place for checking stats on upcoming auctions.
Waybackmachine You always should check what a site has been used for in the past, regardless of how good the backlinks are. Here you can see an archive of past uses.
SEO Agency Building Tools
These are tools which can be use to build SEO business.
More information apart from the above tools can be read here : Download the pdf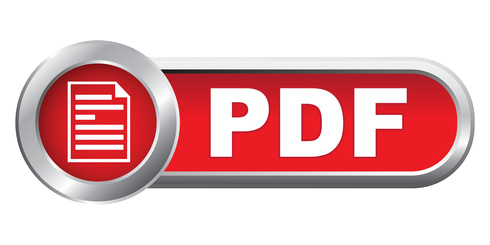 Content Source : https://www.thehoth.com/
Remember this is the list suggested by digital marketing service companies and useing them altogether is not possible and even not under budget by any business. Hence above is just the detailed information about the popular digital analytic tools. If you want to try, visit them and ask them for 30-day trial and check if you are able to see or understand the data, the tool is providing or else better to opt to work manually.
Hope you enjoyed this important topic. If you have any query, post your question down the comment or do send me at : support@manojblogszone.com or manojblogzones@gmail.com
Thank you for visiting my blog 🙂
Jaw dropping deals from Zebronics
|
Best Video Games for PS5 PS4 Xbox and PC starting at INR 149