Pinterest is defined as one of the social networking site , usually designed or created for visual content. It is therefore a visual pinboard social networking site that lets a users to "pin" or store images from the Web , under a particular category or also known as boards.
Anybody can create these boards and store visual content based on the relevancy.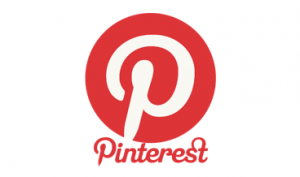 Now lets starts the first thing one should start from Pinterest.
What You Need for starting with Pinterest ?
Steps to start Pinterest :
Make Boards from Your own Personal account
Start Re-Pinning from our Channels Boards
Start Following atleast 25 Pinners(People) from channels and own profiles. Make sure , the person who your following should be your interest
You can send pin via message box in Pinterest [its cool and working more]
Commenting on others posts will give give extra Boost and followers
At start : atleast 4 pins is recommended to go daily , and later it can be increased based on the engagement level.
Must use / add atleast 1 #tag relevant to the post.
Pinterest Video for beginners

Some Interesting facts about Pinterest
80% users are women
As per the study, 90% pins are made by women
Pinterest is considered as the only social media site for women, this means if your selling point or target audience is women , than Pinterest is the best solution for the business.
Unlike other social networking site, Pinterest works fine during weekends too because women are found spending more time during weekend.
Only Image is main source to generate traffics for your selling and as per the Pinterest , it is recommend that images related to the below only works such as : Home & Decor, Food, Crafts, Fashions, Travel, Photography
Before starting your Pinterest campaign , do take the suggestion of a skilled social media professional as I keep telling since mine first day, because it will save your time , and help to make your campaign more effective.
There are other parameters to check before going for any social platform and if you are not award than below topics must read :
This is for those beginners who is still confuse and excited to learn about Pinterest. I hope with this , they will certainly prepare themselves for the Pinterest marketing and make use of this social site for the growth of their business/company promotion.
Let me know whats running in your mind and want to know from my end. Keep sharing your issues with me.
Looking to hire me for your projects ? call me @ +91 9742236165 or do drop me your message at support@manojblogszone.com or also you can send me to manojsethi46@gmail.com