Google Newly Launched A Tool To Test Website Mobile Friendliness & Page Speed
Google launched a testing tool to test your website mobile friendliness and page speed. For your kind information, Google already has one similar products to check your website speed under Google Developer section
About this new tool :
Compare to existing testing tool , this new tool makes the testing process easier and more result oriented.
Helps small business to test their website without going to buy specific mobile-friendly testing tool or page testing tool. Hence business point of view Google wanted to bring small business traffic with this new testing tool.
Google wants to dominate mobile market and also would like to provided everything with minimum costs to their audiences.
Here I have tested my website www.manojblogszone.com
Screen 1 : Showing my website is 100% mobile friendly !! wow ! great !
Hot Selling Digital Marketing Books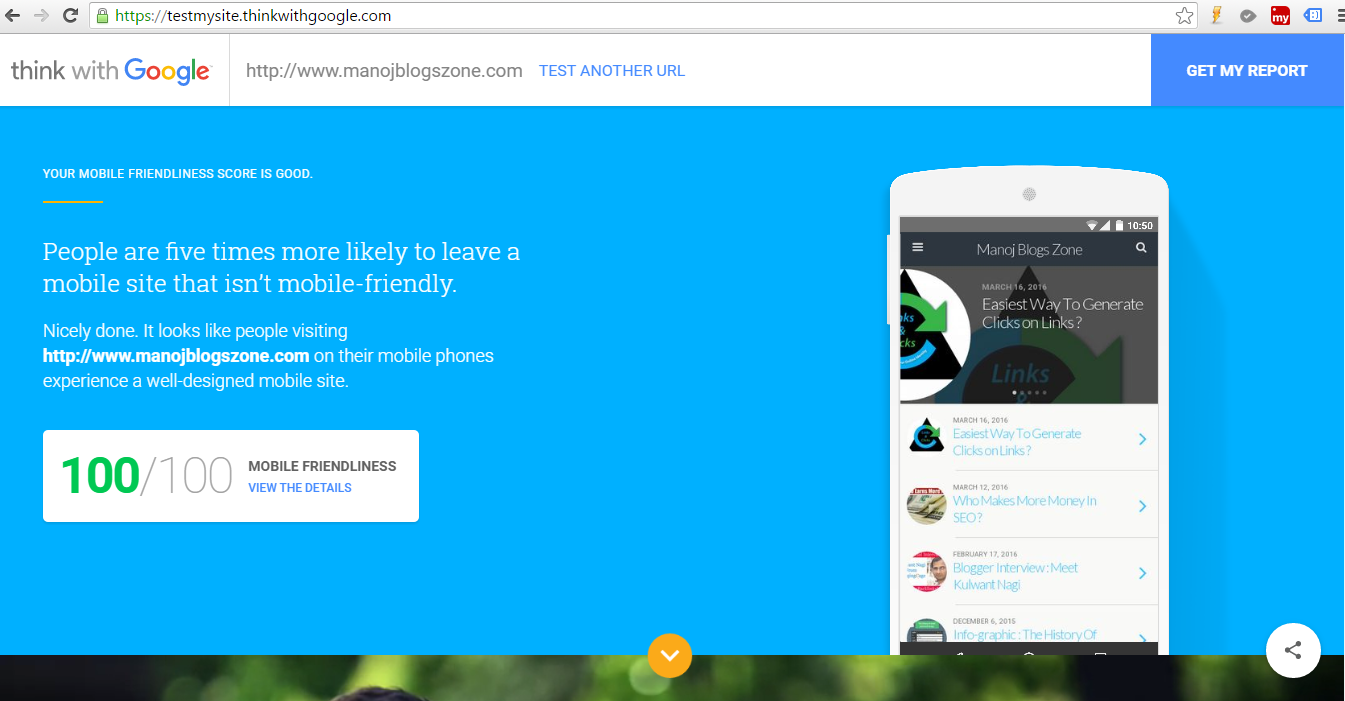 Screen 2:  My website mobile speed is 46/100 yes , I need to fix it. One can see , right include is providing the issues with top priority , fixing and passed.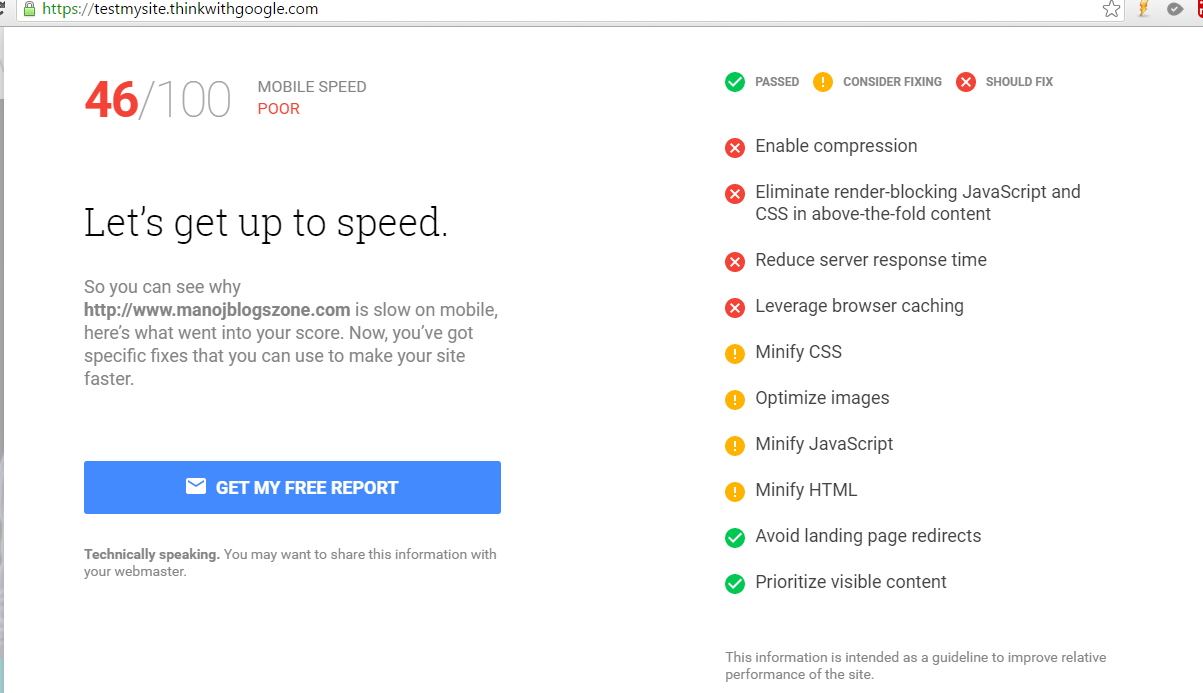 Screen 3 :  Here one can see Desktop speed of my website .. isn't its poor :'( yes its not acceptable, but as I said, one need to keep finding better solution. It takes time to achieve something.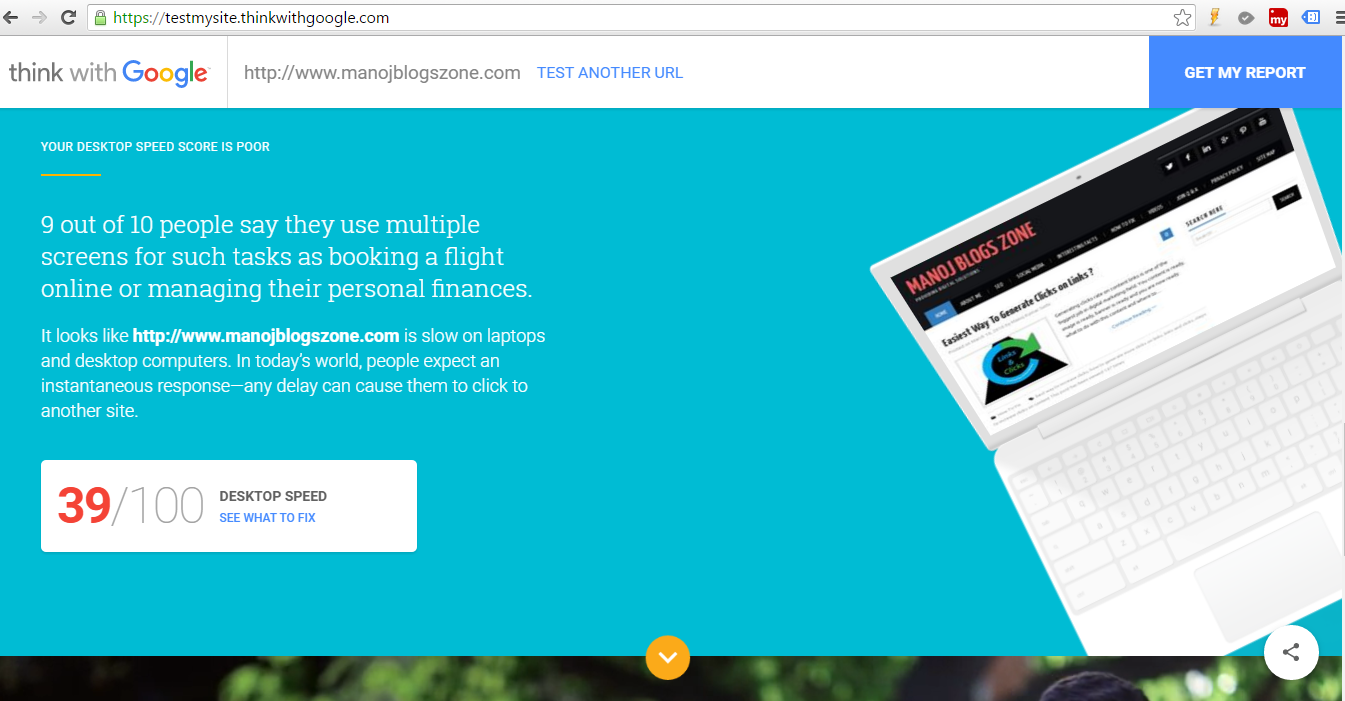 Screen 4 :  This is the final step, where one can apply for free report for the testing website. One need to put their mail id and click submit option.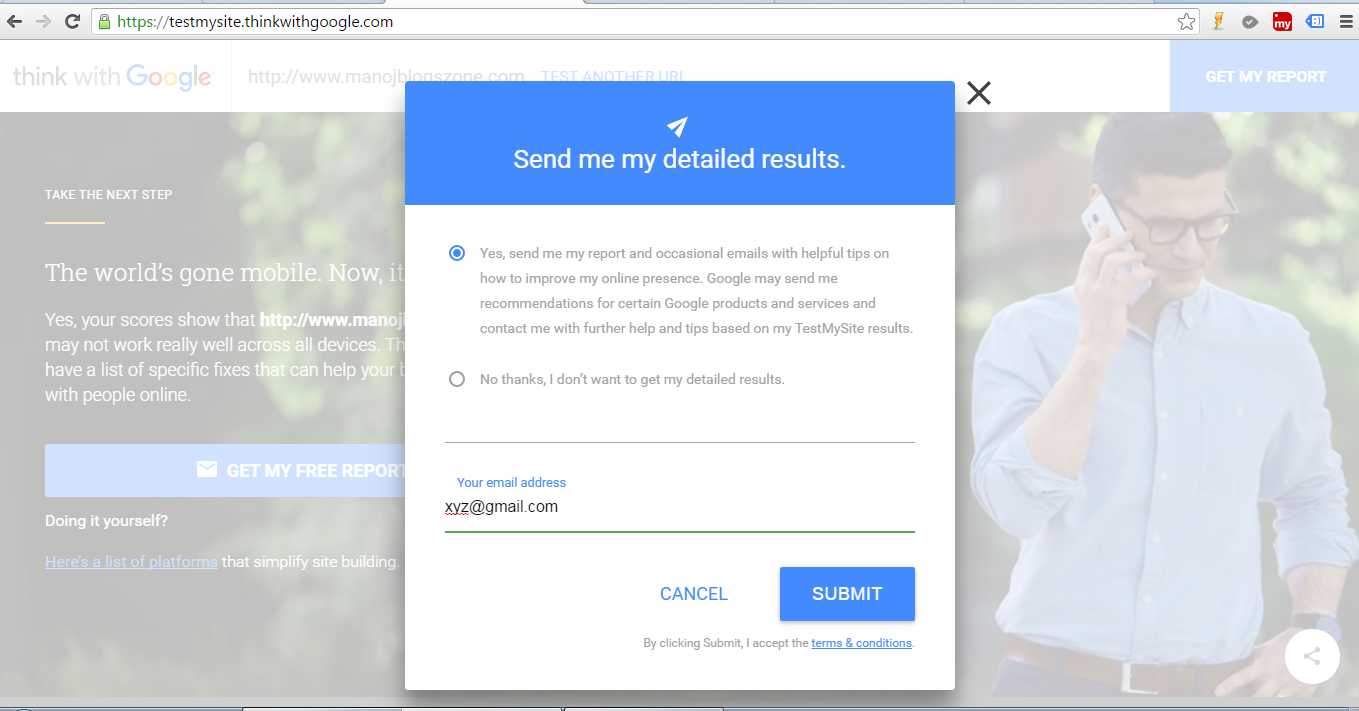 Things to know about Google new testing tool : 
This new testing tool which is also known as Business-Testing-Tool , provides scores for tested website.
 3 section which get tested with this newly launched tool are :
Mobile Friendly : If you website is mobile friendly or not
Desktop Speed : How fast your website is loading on desktop
Mobile Speed : How fast your website is loading on mobile devices
Every section is scored from 0-100.
Check your website here : https://testmysite.thinkwithgoogle.com/
Once you are done, you can share this with your friends with this automated message :
I just got my website's https://t.co/vjNHJQWXwD mobile-friendliness score. #TestYourSite Find yours @GoogleSmallBiz https://t.co/dz7crcQlfW

— Manoj Kumar Sethi (@ManojSethiSEO) June 3, 2016
"
How Google Developer tool known as  "The PageSpeed tools" is different from this new tool ?
Analyze website speed only.
Optimize your site following web best practices.
During testing, it provides  PageSpeed Insights with which one can identify ways to make  site faster and more mobile-friendly.
This is how it shows the result when you check your website :
Screen 1 : Showing website speed score on mobile devices
Screen 2 : Showing website speed score on desktop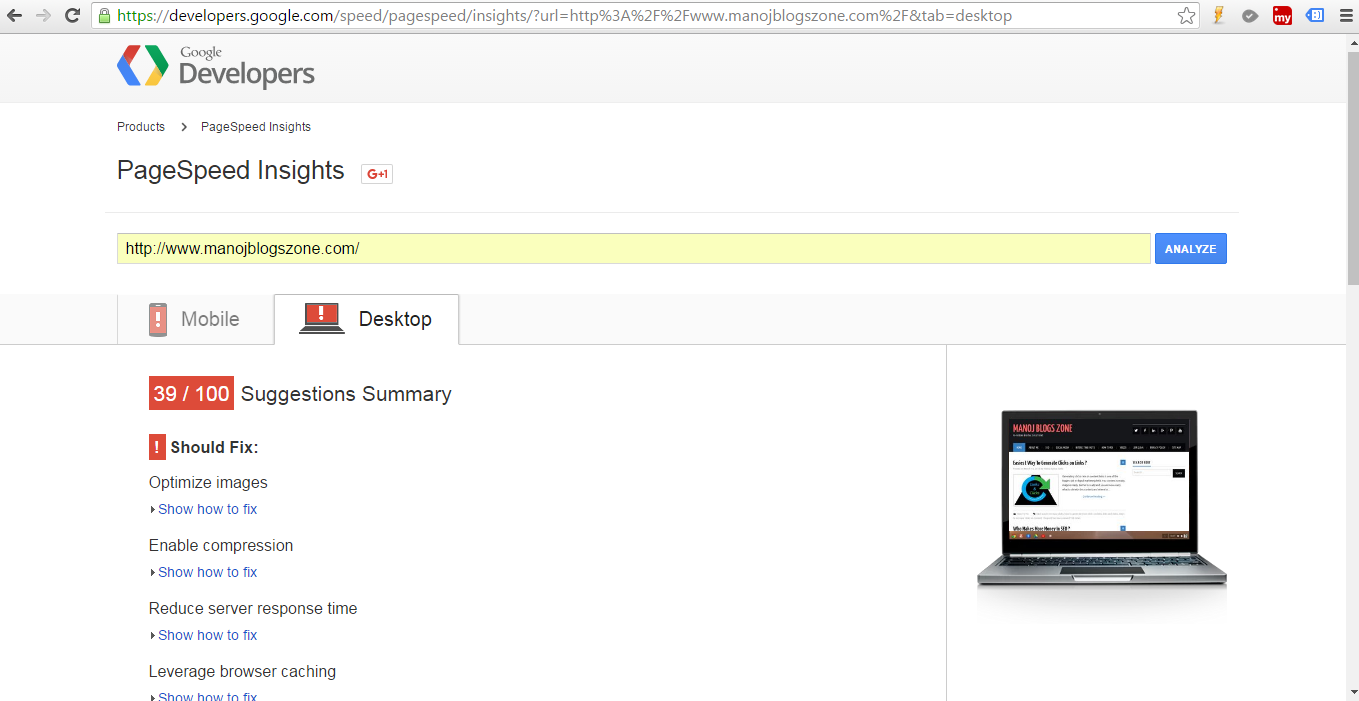 You can check your website speed here : https://developers.google.com/speed/pagespeed/insights/
You can learn more about this information and let me know if you have any queries related to website traffic, I will try to fix in my upcoming article.
Thank you for landing to my blog and spending your time reading it. Don't forget to leave your opinion in comment, as it helps me to understand you and your problem more easily.
Jaw dropping deals from Zebronics
|
Best Video Games for PS5 PS4 Xbox and PC starting at INR 149