Pinterest Marketing Strategy : 5 Simple Steps To Grow Your Pinterest Reach By 800% Within 15 Days !
Pinterest is one of the well known and popular social media platform that allows one to promote content in the form of images, articles, gifs and videos. It is mostly known for images where one can share images and also info-graphics.
Social Media platform like Pinterest helps for business which are into recipes, fashion, inspiring quotes, architecture, photography and other.
With pass of time, Pinterest has grown more strong and improved platform. Hence its very important to improve your strategy for growing your pinterest platform. I spent with just 15 days and used some basic tactics and it resulted 800% growth of my pinterest account.
Shocked….!! ???? cannot believe ??? well let me share my insight report with a graph that will make you believe it and start following :
Hot Selling Digital Marketing Books
Graph 1 :  Present Overview Growth
Graph 2 : Displays Pinterest Growth for last 15 days

What things I followed and you too can follow to get similar growth within a week yes within a week. There are some basic steps mentioned below :
Step 1 : Create Board Using Target Keywords
Creating board is the first step and this requires good research on keywords and trending topics. One must know what his/her business has to offer to the audience.
For example if you are a business into bakery then you must list out your important keywords and start creating boards with those keywords.
Like here we can have keywords : cake, ice-cream, bread, chips, cookies.
Step 2 : Create Sections Under A Board
One board can have more than one section. For example one of our above board is cake. Now this board can have sections as follows : fruit cakes, veg-cakes, non-veg cakes, chocolate cakes
Remember sections are sub-boards and should have keyword name but not repeating one.
Step 3 : Promote Content Only in Relevant Boards
Once boards and sections are ready, you must start promoting content either articles, images, videos under right category boards.
Hence its very important when you are pinning your story, right section under right board must be selected. This helps in ranking your stories and also helps reaching relevant audience, which is best for your business.
You must keep each board updated daily. One can start with less boards in initial phase and keep updating it. Later one can increase the board number based on the managing capacity.
Step 4 : Follow People That Are Into Your Category
Do your topic search and select people. It will land you to list of people who promotes and shares content relevant to your business. Starts connecting with them.
You must follow minimum 10-15 people daily 
Benefits : You will start getting new followers from the same following list, this helps to make your feed more strong and relevant.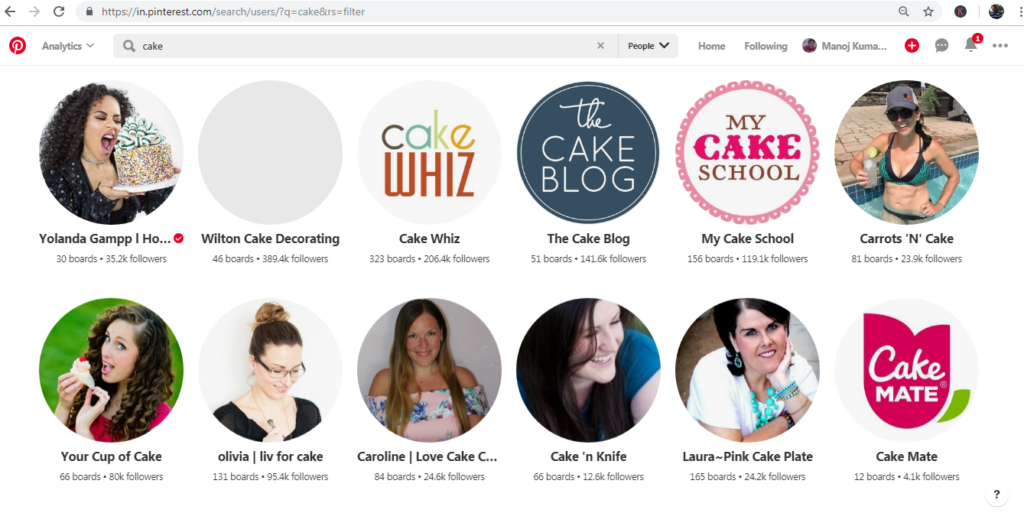 Step 5 : Engage With Top Content
This is the most important and must follow actions because it not only create notification to the owners but also it make them feel happy to know that you have liked, commented and shared their stories.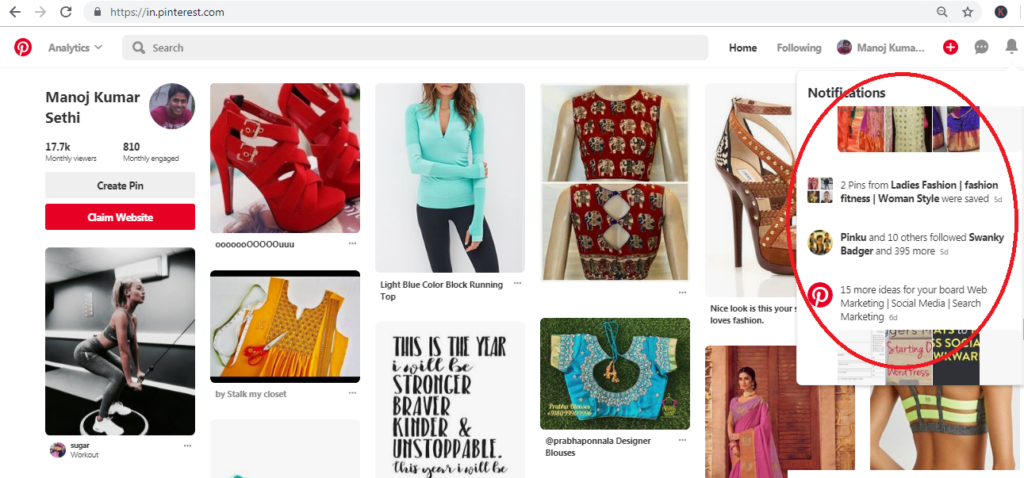 Also it encourage them to visit your profile and know about your boards, indirectly increasing your profile, boards and sections reach organically.
These 5 steps are enough to give your Pinterest growth 8 times what you have right now if you follow my mentioned steps with regular basis.
Atlast I would say, you must keep track whats happening in your pinterest account with the use of Insight, provided. You can use this link to track your profile growth and see what content is getting more engagement.
Link to track Pinterest account : https://analytics.pinterest.com/profile/
Keep sharing your Pinterest campaign insights down the comment and do let me know how it is helping your growth.
Jaw dropping deals from Zebronics
|
Best Video Games for PS5 PS4 Xbox and PC starting at INR 149