Hello Everyone 🙂 !!
First of all thank you very much for visiting my blog.
I started my career as Internet Specialist (www.auroin.com) where I learned about Digital Marketing and its importance . Soon after this I got a chance to work with another company STI ( Bhubanesware) where I took the charge of Team lead in sales department and was taking care of lead generation for the company. Hence It taught me how to lead the team especially in night shift and managing the target time to time.
Reason Why I have chosen Digital Marketing as my professional career because of the below things I came across about this wonderful profession.
Its an Internet Job hence as long as internet is there , you are getting work.

Learning Content writing and understand its various corners. Content is the king and hence one should have good content touch when thinking to make career in Internet Marketing Field

You get a chance to design and creative ideas

Learn how to design website and how to maintain it

You get a chance to find ways to make profit via Website (which still I am going through it)

While working in Digital Media Marketing you get a chance to know what is branding and how important it is for any business?

Compare to other profession , there is no recession because its an internet job 😉 hence as long as website and internet is there , you job is safe

Creativity is one which will keep you live in this field because Internet keep changes , hence being a digital media marketer , one need to keep updated with the internet world
Reason to Start Manoj Blogs Zone ?
With the pass of time , I learned some tips and tricks and concepts which I felt is very important to share with my juniors and small business so that it can be useful to grow themselves.
Remember in Digital Media Marketing Idea and experience matters more , also same past tricks will work is not 100% mandatory.
Being a learner , I wanted to learn many new things happening in the website and how I can implement the things and see the results. This made me to start my own blog and push all those things I have learned and provided while working.
This is simply not a website but its a place where you will get to know the minute details about Digital Media outside of it as well inside of it. I never thought, one day I will have my own website and I will be delivering my experience through it with all of you.
Time when I did deliver my first speech on behalf my team. This is the point from where my professional career started and I gained confident and a belief to do my best in Digital Marketing Field.

During new year session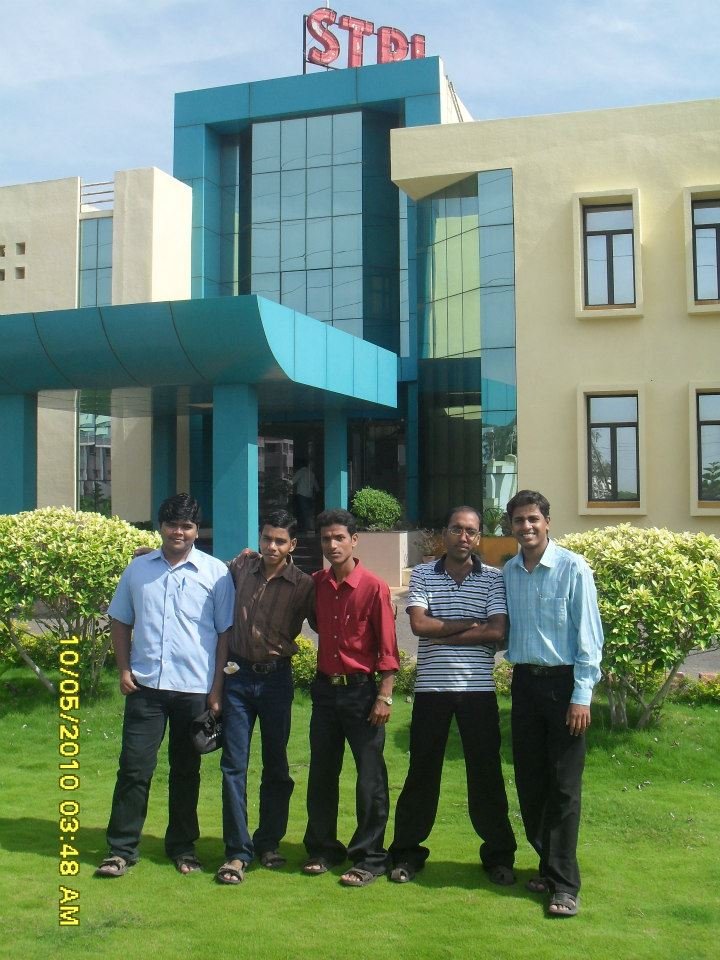 Reason Behind Manoj Blog Zone : The main reason behind my website is to share knowledge with guys who is looking to build their Digital Media Marketing Career. In the market you will find lots of institution providing such courses with big money from the guys and most of them don't even, if they are going to get
Real time experience

Will this course give them better Job for which they are taking the course.
Being from middle class family, I know the value of money and how pain is to decide. Hence when I have been into this beautiful profession last 4 Years and will continue , then why not to share my all experience with my juniors and friends who is interested to learn it. This made me to start my own website where I will be putting all tips , steps , through my simple way, so that each one of you can understand easily.
Institutions are providing training which is not enough as they don't give real time exposure to the students about Digital Media Marketing and hence after the course , students couldn't able to show any confidence while going for the job.
With this real time idea, I have started my website with an intention to provide information to my readers and juniors.
How MBZ is different from other digital Websites ?
You will be learning real time digital media things , which hardly any other website is providing.

One will learn what is branding and how it important it is for your campaign

Not only you will be learning , one can put me questions from your side , and which will be answered with example.

You can talk to me via call for any assistance and I will guide you for your every single issue.
You will mostly find stuffs related to Digital Media, tips, information related to Digital Media, SEO, Content Marketing, How to create strategy, What is the best way to measure your ROI , How one can be master of SEO, Social Media, PPC and many more. Before diving into the world of Digital ,one should have a clear understanding or knowledge of Website and how to use it for generating revenue.
You can connect me on LinkedIn too :

Digital Media is not so simple, how it looks to you. Its like sea , the more you get into this , more new things one will keep experiencing. This is one of the reason why its very different from other profession and why its very interesting.
Unless and until you put all your ideas into work , expecting best results if worthless and hence this is how Digital Media is all about. Apart from this, I will keep sharing very simpler way about its various corners.
Digital Media World is changing in every aspect and one need to keep updated every time with the changes happening around. This is the time of Mobile and every business is jumping for secreting best out of best.
Do keep visiting my blogs and share your comments, thoughts and your queries you are looking out from the world of Digital World. I will share with detailed analytic.
Apart from this , if you or your team need any kind of consultancy , most welcome.
Call me on +91 9742236165